PRS Online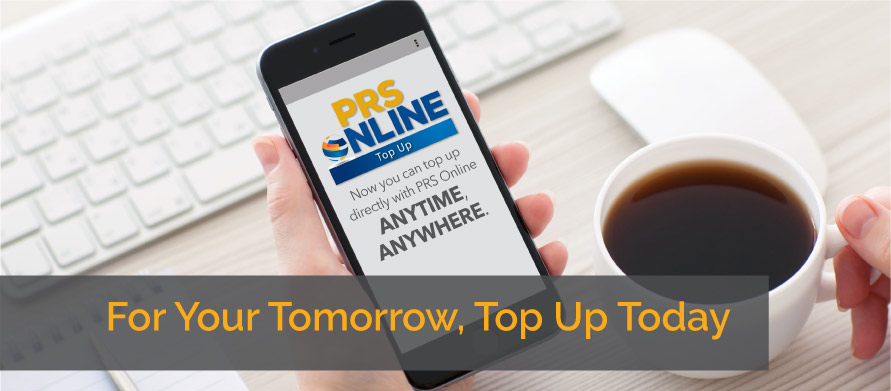 Building your retirement saving requires commitment and making regular contributions. PRS Online Top Up is an online service by PPA to help PRS Members make additional contributions into their existing PRS funds.
Topping up your PRS funds is easy, convenient and secure with PRS Online Top Up.
Easy
Top up your PRS Account directly from your smartphone, tablet or computer with a few simple steps. Choose to top up by making it a recurring monthly contribution.

Convenient
Top up your PRS Account anytime, anywhere with your Provider(s) at your own convenience. Just decide on your top up amount, choose your fund, make the payment and you're done!
Secure
Top up contributions are efficiently administered by an authorized trustee and transferred via e-banking to your PRS Account with your Provider(s).