Give your future a RM1,000 boost
The PRS Youth Incentive was initially launched under the Budget 2014 in Oct 2013 by the Prime Minister where youth aged between 20-30 years will be given a RM500 one-off incentive by the government with a minimum contribution of RM1,000 in the PRS.
Pursuant to Budget 2017, the incentive amount was enhanced by the government to RM1,000. That means, for a minimum contribution of RM1,000, you get a matching RM1,000 from the government as a boost to kick start your retirement savings. This is great news for you!
To qualify, you must be: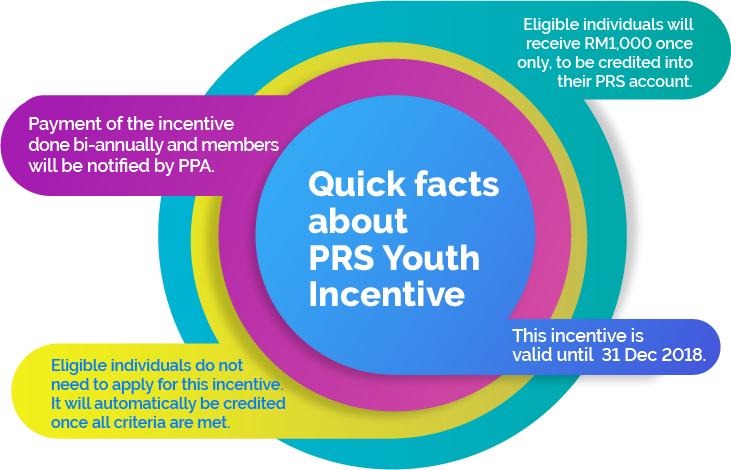 You may view the terms and conditions, payment of incentive and transaction details in respect of the PRS Youth Incentive here.
i.   Terms and Conditions


ii.  Payment of Incentive


iii. PRS Transactions (Switching and Transfers)