Outstanding Does Things Differently
Studies show that it is possible to work up to retirement age and still not have enough saved up for our post-working years.
Set your company apart from others by empowering your employees to plan for their financial future. Employees who are financially secure create a work environment that is positive and productive.
PPA offers a financial education presentation suited for your employees to help them grasp the essentials of money management and retirement planning.
To request for the presentation, a personnel from your company's management team can complete the "Set an Appointment" form and our team will be in touch to schedule a session.
For Employers
Providing employees an avenue to save for their future is neither complicated nor costly. You can start by simply facilitating PRS account enrolments or provide the option for employees to save regularly via salary deductions.
If you would like to go one step further, consider also making PRS contributions on behalf of employees or matching their PRS contribution. Employers who do so are eligible for tax deductions of up to 19%. This tax advantage also applies for vesting schedules or performance bonus awards via PRS contributions.
In addition to the existing remuneration package, PRS can form part of your employee retention program that will not only help the employees in terms of accumulating their retirement savings but also provides tax deduction to your company. This is because employers who contribute in PRS on behalf of their employees are eligible for tax deduction of up to 19% as illustrated below.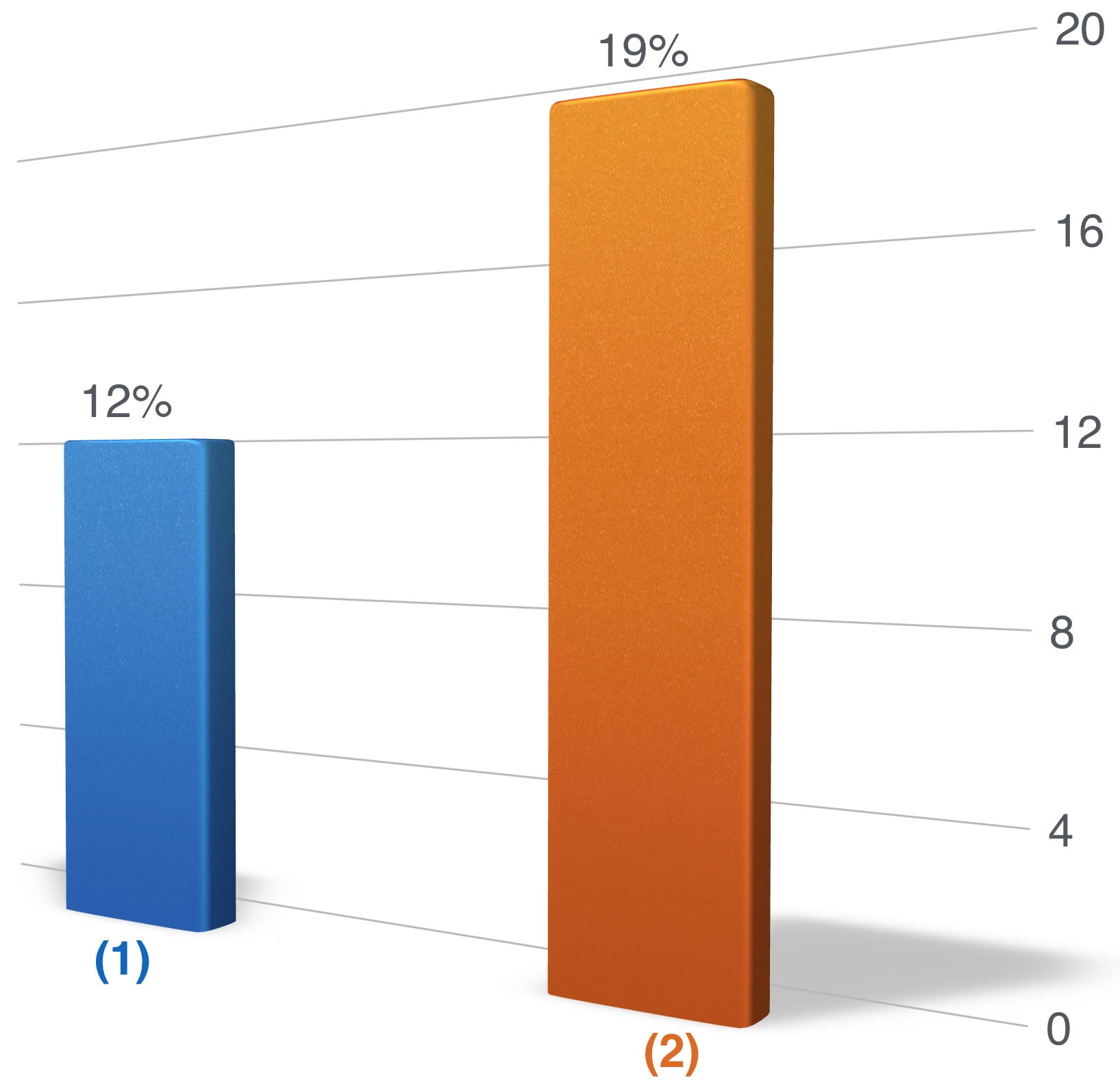 Tax deduction for contributions made by Employers
Example*
Kreatif Sdn Bhd made the following contributions for the accounting period ending on 31 December 2013:
(a) EPF = 12% of employees' remuneration and
(b) PRS funds = 7% of employees' remuneration
Total employees remuneration for the period was RM300,000. Allowable deduction to the company under subsection 34(4) of the Income Tax Act is RM57,000 (RM300,000 x 19%).
Notes*

(1) Employer contribution rate at 12% of employees remuneration.
(2) Contributions made by employers on behalf of their employees are allowable as a deduction under subsection 34(4) of the Income Tax Act subject to a maximum of 19% of the employees' remuneration.
* Source: Inland Revenue Board (Private Retirement Scheme – Public Ruling No. 9/2014 Section 5.2).
By promoting retirement wellbeing with the PRS, your company will be reflected as a caring employer in the efforts to increase your employees' awareness and education on the need to plan and prepare for their retirement. PRS further complements your employees' mandatory retirement savings which will enable them to enjoy a better financial security when they retire.
Benefits of PRS for Employers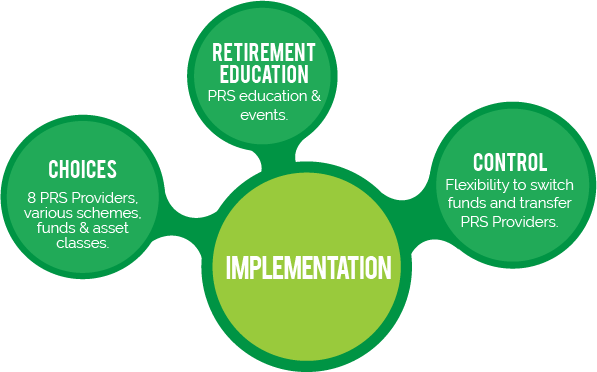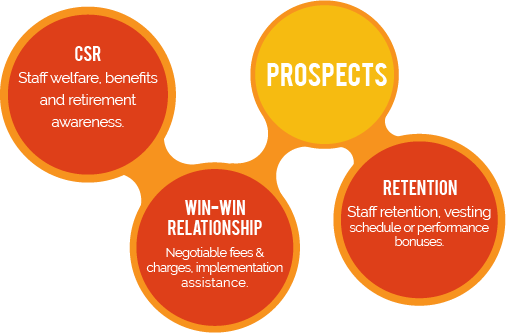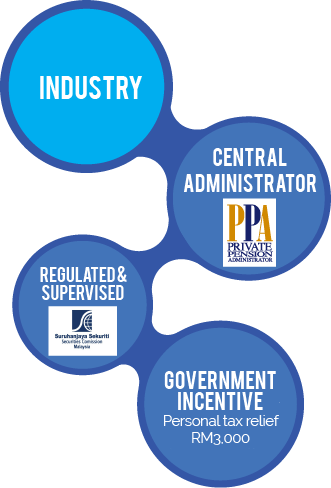 As an employer you are able to introduce PRS by either implementing Sponsor PRS Programme and/or Employer Contribution Programme. The implementation of PRS can be simple with the right advice and method.
Employer Sponsor PRS Program
Employer sponsor adoption of the PRS scheme will enhance employees' retirement financial security
Actively promote PRS scheme to employees on voluntary enrollment basis
Select PRS Providers to market, educate and enroll employees to PRS schemes
Employees select PRS funds, enrolls with Providers through regular monthly contributions
Employer facilitates payroll deductions for employee PRS contributions to Providers
Employers PRS Contribution Programs
Employers choose to make additional contributions up to 19% above mandatory EPF contributions to employees' PRS schemes
Employers choose to channel existing EPF contributions above mandatory contributions to employee PRS schemes
Employer-Employee Co-contribution program – employers making equal contributions to employees' PRS contributions
For further information about the Department of Labour's application procedures to implement salary deduction, please visit:
For Peninsular Malaysia: http://jtksm.mohr.gov.my
For Sabah: http://jtksbh.mohr.gov.my
For Sarawak: https://www.jtkswk.gov.my
Stand Out with PRS
Attract talent, engender loyalty and increase staff retention with PRS. Contact PPA today to schedule for a personalised presentation:
Yes, my company would like to request a PRS presentation for the employees.
For Employees
If your company offers PRS contributions as part of its benefits, enquire about the possibility of saving additionally into your PRS account via salary deductions. Automating your contributions this way inculcates an unconscious savings habit and you get to take advantage of the PRS Tax Relief.
Alternatively, if you believe your company can benefit from PRS, inform the relevant decision-makers in management or human resources at your company to request for a PRS Presentation for Employees from PPA by filling the form above and we will be happy to oblige.