Why employers should consider the PRS?
Attract and Retain Employees with PRS
In addition to the existing remuneration package, PRS can form part of your employee retention program that will not only help the employees in terms of accumulating their retirement savings but also provides tax deduction to your organization. This is because employers who contribute in PRS on behalf of their employees are eligible for tax deduction of up to 19% as illustrated below.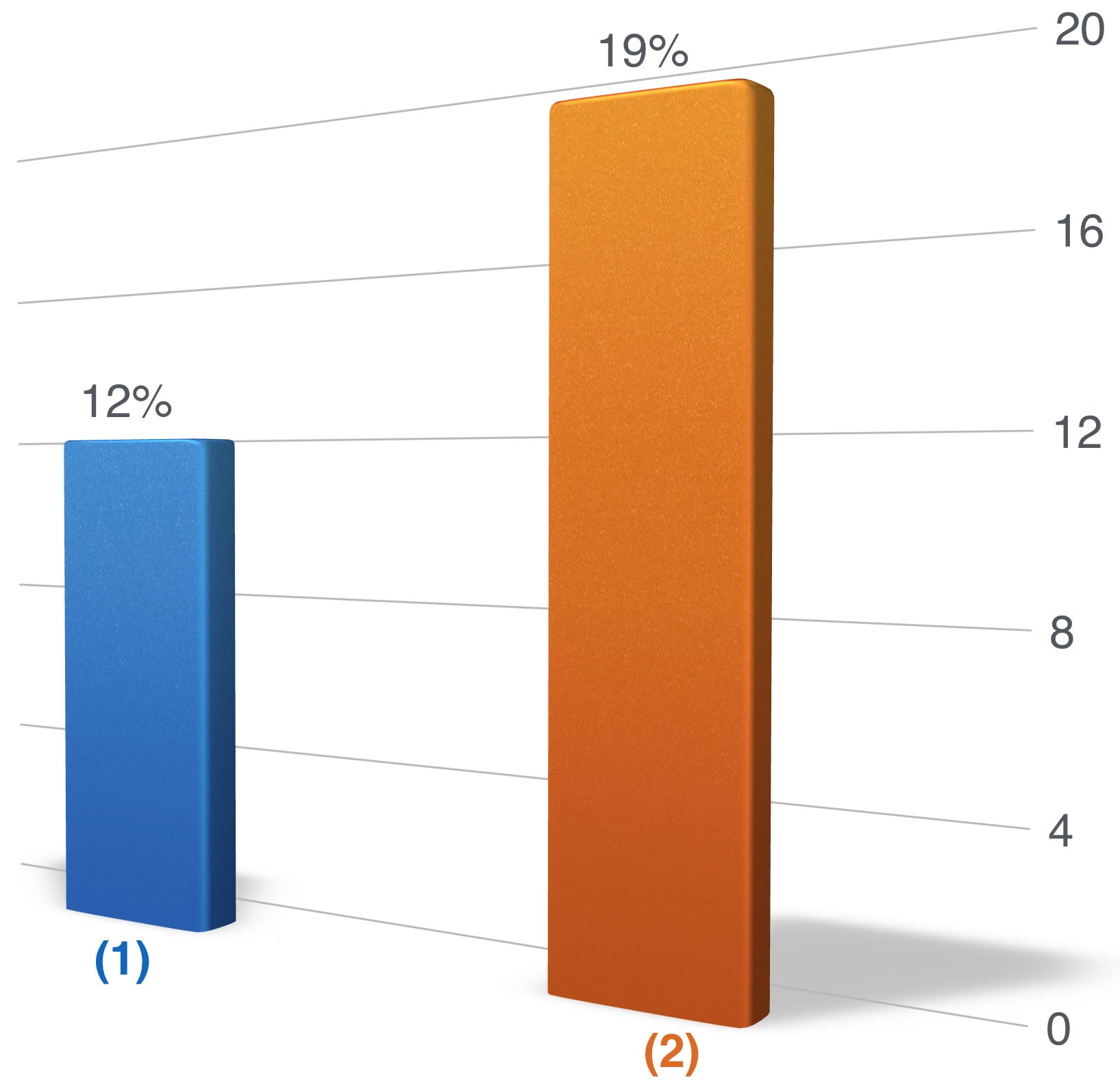 Tax deduction for contributions made by Employers
Example*
Kreatif Sdn Bhd made the following contributions for the accounting period ending on 31 December 2013:
(a) EPF = 12% of employees' remuneration and
(b) PRS funds = 7% of employees' remuneration
Total employees remuneration for the period was RM300,000. Allowable deduction to the company under subsection 34(4) of the Income Tax Act is RM57,000 (RM300,000 x 19%).
Notes*

(1) Employer contribution rate at 12% of employees remuneration.
(2) Contributions made by employers on behalf of their employees are allowable as a deduction under subsection 34(4) of the Income Tax Act subject to a maximum of 19% of the employees' remuneration.
* Source: Inland Revenue Board (Private Retirement Scheme – Public Ruling No. 9/2014 Section 5.2).
A Caring Employer
By promoting retirement wellbeing with the PRS, your organisation will be reflected as a caring employer in the efforts to increase your employees' awareness and education on the need to plan and prepare for their retirement. PRS further complements your employees' mandatory retirement savings which will enable them to enjoy a better financial security when they retire.
Benefits of PRS for Employers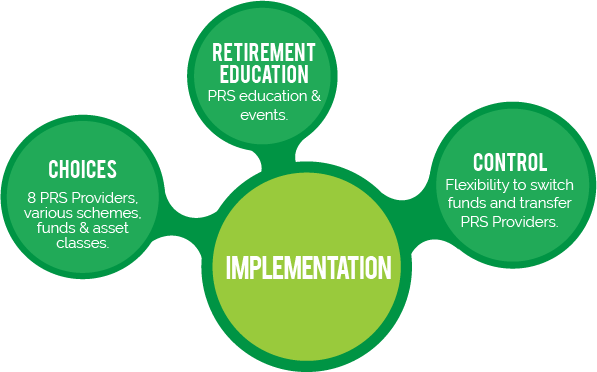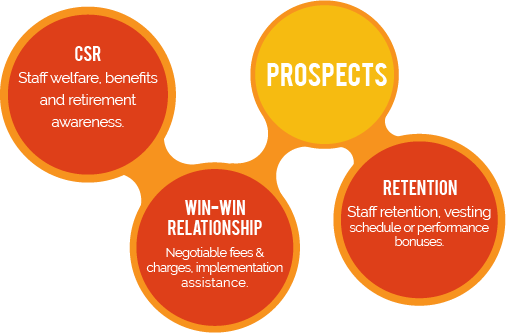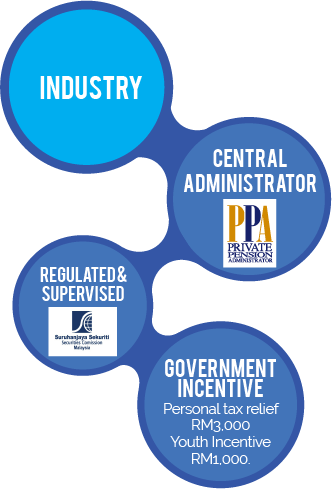 How Can Your Organisation Start?
As an employer you are able to introduce PRS by either implementing Sponsor PRS Programme and/or Employer Contribution Programme. The implementation of PRS can be simple with the right advice and method.
Employer Sponsor PRS Program
Employer sponsor adoption of the PRS scheme will enhance employees' retirement financial security
Actively promote PRS scheme to employees on voluntary enrollment basis
Select PRS Providers to market, educate and enroll employees to PRS schemes
Employees select PRS funds, enrolls with Providers through regular monthly contributions
Employer facilitates payroll deductions for employee PRS contributions to Providers
Employers PRS Contribution Programs
Employers choose to make additional contributions up to 19% above mandatory EPF contributions to employees' PRS schemes
Employers choose to channel existing EPF contributions above mandatory contributions to employee PRS schemes
Employer-Employee Co-contribution program – employers making equal contributions to employees' PRS contributions
Please download the PDF guide below for the application guide on salary deduction under Jabatan Tenaga Kerja (JTK).

Learn More
For more information on Employers PRS Contribution, you could contact PPA at 1300-131-772 or please refer to PRS and You, Joining PRS and PRS Providers & Schemes sections.