Why you need to save more for retirement?
One of the biggest mistakes the self-employed person can make is not planning adequately for their retirement. Even if you recognise the need to save, doing so is not easy. Unlike regular employees, you probably set aside money for the months when your business may be slow or to have cash in hand when expected payments are late. Moreover, your money earned may go to repaying business loans or reinvesting to grow your business. All these factors make saving for retirement doubly challenging for the self-employed, especially since there isn't any mandatory contribution to a pension scheme.
In order to have a worry-free lifestyle after you retire, you need to ensure that your retirement funds are adequate to cover your monthly retirement expenses, sufficient to last throughout your retirement years and able to sustain your retirement lifestyle without losing out to inflation.
Remember, money starts working for you the moment you set them aside for retirement. It is never too late to start, but starting early gives you an advantage. You have more time to save and compound your retirement savings.
Saving in PRS will help you accumulate your retirement funds which is especially crucial for self-employed individuals who may not have any other retirement savings plan.
Benefits of PRS for the Self-Employed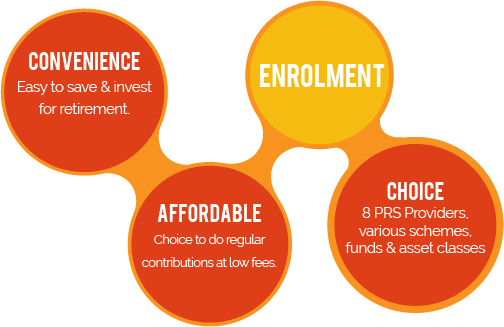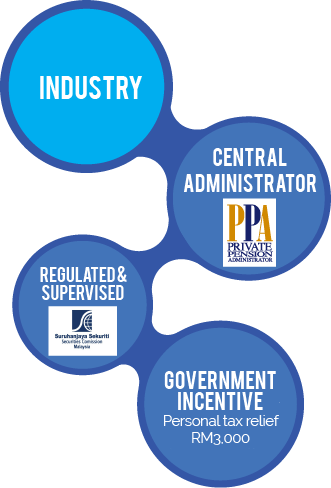 As you consider saving in PRS for your retirement, please refer to PRS and You, Joining PRS and PRS Providers & Schemes sections to understand why you need to save for retirement, how PRS works, who are the PRS Providers and the options of available funds.
You can use the retirement calculator to determine how much you need to last your retirement years.
To start your PRS account now, find out the steps you should take at the How to Get Started page.